2022.08.16
AIMBROAD signed an MOU with LaLiga Metaverse provider, SPOFEED.
AIMBROAD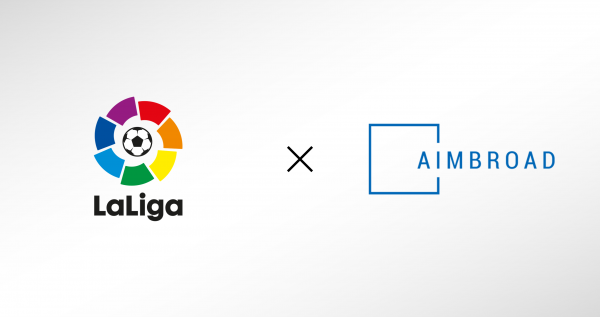 Recently, AI-based company AIMBROAD (CEO Soo-jin Jang), which was selected as a digital future company by Bloomberg in the U.S., signed an MOU with TVM and SPOFEED, which is in charge of developing La Liga's Metaverse platform.
For the past nine years, AIMBROAD, a Korean AI company, made self-analysis & determining, an innovative algorithm that enables to bring a tactical evaluation in real-time by objectifying players' and teams' performance to digital codes based on more than 8,000 matches in the Premier League (UK), La Liga (Spain), and K-League (Korea).
SPOFEED, the development operator of TVM, which is responsible for developing La Liga's Metaverse platform, will provide real-time football AI data by receiving from AIMBROAD. Through collaboration with SPOFEED and AIMBROAD, they decided to provide various services such as real-time AI broadcasting, Fantasy game, match prediction analysis, DeepFake video of players, etc.
Recently, AIMBROAD landed in Silicon Valley in the U.S. and is reportedly in talks with the U.K., France, Italy, China, and Vietnam companies to secure various channels to enter the global market in addition to La Liga (Spain).
SPOFEED participated as an operating company on La Liga's Metaverse platform through a contract with TVM on the 2nd of August and will hold Korea's first Fantasy game license through the current subsidiary company B2G, for launching KBL and LaLiga's Fantasy game service.
Regarding this MOU, Soo Jin Jang, CEO of AIMBROAD said, "Metaverse space will be the core platform of future technology. It is significant to supply our football AI data to La Liga's Metaverse platform, a world-class football league. And It will be an opportunity to announce that Korea is a key country in the future digital technology from the new concept of K-Digital." He added, "We will prepare to promote Korea to the 800 million La Liga fans worldwide."
In response, Ho Park, CEO of SPOFEED said, "We put great significance on the first case of offering football AI to Metaverse platforms and Fantasy game in real-time. The two companies, SPOFEED and AIMBROAD, will become global companies that lead the development of content that combines Fantasy games and AI ecosystems."
https://n.news.naver.com/article/468/0000873829?sid=105